Yingsheng!The first batch of COVID-19 detection kit in the province
Inputtime:2020-03-12 10:03:55 Views:
On January 31, the new coronavirus 2019-ncov nucleic acid detection kit (fluorescence PCR) developed by Shandong Yingsheng Biotechnology Co., Ltd. passed all the items inspection of Shandong medical device product quality inspection center, passed the inspection, and entered the fast approval channel of the State Food and drug administration, which is also the first batch of new coronavirus detection in Shandong Province after Shandong aikewei Biotechnology Co., Ltd Testing products.

The outbreak comes during the Spring Festival holiday. Yingsheng biology, together with experts from the Chinese Academy of Sciences, developed a new coronavirus 2019 ncov nucleic acid detection kit (fluorescence PCR) on January 25, and entered the laboratory detection stage. On January 30, the kit was sent to Shandong Provincial Drug Administration for testing.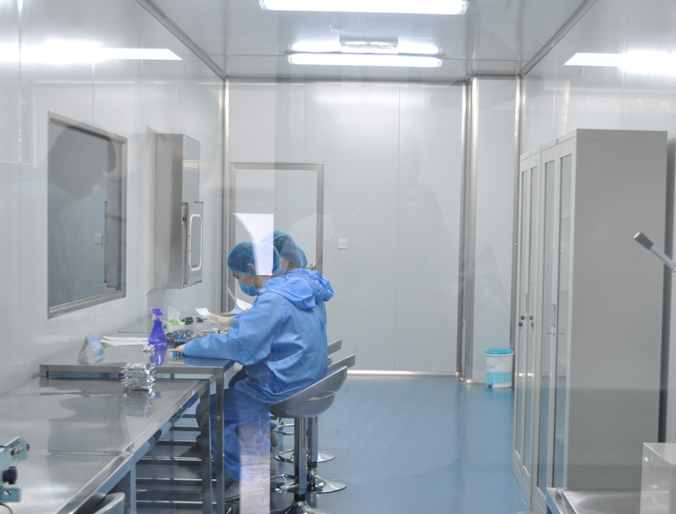 The new-type coronavirus nucleic acid detection kit developed by Yingsheng biology designed specific primers and probes for orf1ab and N gene sequences of the new-type coronavirus (2019-ncov). It is suitable for different application scenarios, with simple operation, short detection time and high sensitivity. It is suitable for all fluorescent PCR machines. 96 samples can be detected in 1.2 hours, and the number of samples can reach more than 1000 per day.
At the same time of closely organizing R & D and production, Yingsheng biology actively contacted the source of goods and overcame shipping difficulties by using international resources such as Leibo diagnostics, a Finnish joint venture company, and trivion medical in India. It urgently purchased nearly 1.5 million yuan of N95 medical protective masks, anti fog goggles, medical protective clothing, gloves and other urgently needed materials in the global procurement centers in Dubai and India, and donated them to the society after arrival We will fully cooperate with Jinan Municipal Committee and government in fighting the epidemic.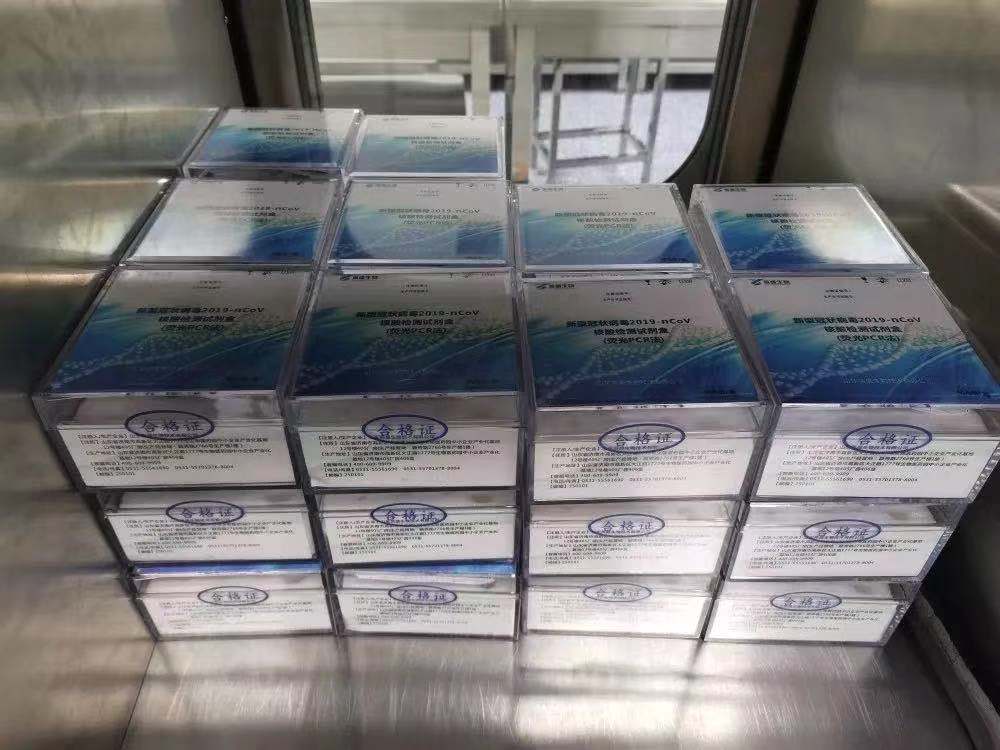 Yingsheng biology is an enterprise in the life science city of Jinan high tech Zone, founded in 2009. After more than ten years of gene research, it has built a leading domestic gene detection platform and mass spectrum detection platform around metabonomics and genemics, covering the fields of birth defect screening, disease prevention and human health services. It has two standard clean production workshops with a total area of 4000 square meters, and an international standard instrument production workshop with an area of 3000 square meters, which is used for the production of three kinds of in vitro diagnostic reagents and high-end medical equipment. At present, it has obtained five national three kinds of registration certificates and several two kinds of registration certificates. It is an excellent model three kinds of production high-tech enterprise in Shandong Province. It has won 18 national patents and five software copyrights, and has passed ISO 9001, ISO13485 quality management system and GB / t29490-2013 intellectual property management system certification, in Shandong Province "13th five year" science and technology innovation plan, key biomedical engineering industry cluster backbone enterprises.