Milestone! Yingsheng Mass Spectrometry
Inputtime:2020-03-12 10:06:56 Views: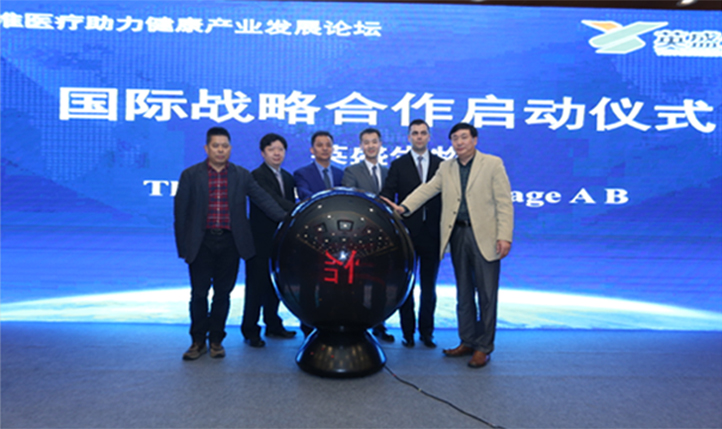 On December 16th, the "Precision Medical Assistance Health Industry Development Forum" hosted by Yingsheng Bio was successfully held at the Boao International Conference Center in Hainan. Yingsheng Bio has signed an international strategic cooperation agreement with Thermo Fisher and Biotage of Sweden on Inductively Coupled Plasma Mass Spectrometry (ICP-MS) and fully automatic pretreatment platform to promote the localization of ICP-MS and MS automatic sample pretreatment equipment. Clinical application, fill the gap in the domestic clinical market mass spectrometry analysis of minerals, open the "last mile" (automatic sample pretreatment) for automated, streamlined, intelligent and standardized clinical mass spectrometry analysis, for clinical testing and health in China The market provides more accurate and extensive technical services to help "healthy China".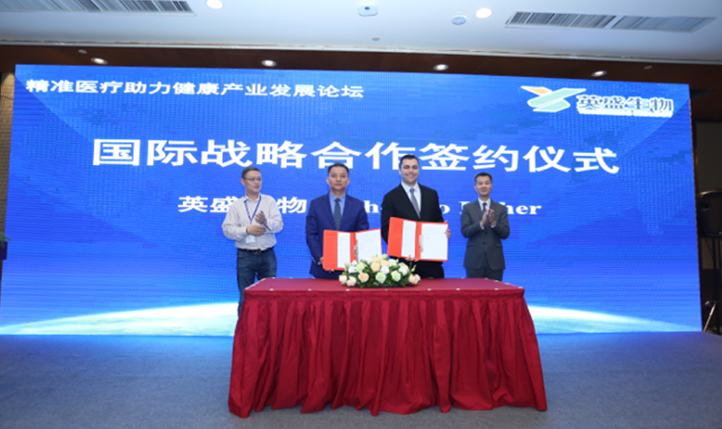 Seize the first peak of China in clinical testing and big health market

The ICP-MS developed by Yingsheng Bio and Thermo Fisher has fully automatic (automatic injection), high-throughput (full-spectrum mineral analysis), high precision (detection limit ppm, ppb, ppt full coverage; full process double Standard quality control), portable (small size, can be placed on the bench), easy to operate (one-click analysis, one-button calibration, one-button connection), etc. Compared with the current detection method, ICP-MS is a human body mine. The international gold standard for the detection of substances (trace elements, macro elements) has higher detection throughput and precision. The clinical application of ICP-MS can fill the gaps in the analysis of minerals in the domestic clinical market mass spectrometry, especially for the accurate analysis of nutrient, child nutrition, tumor nutrition, chronic disease nutrition and trace element levels in healthy people.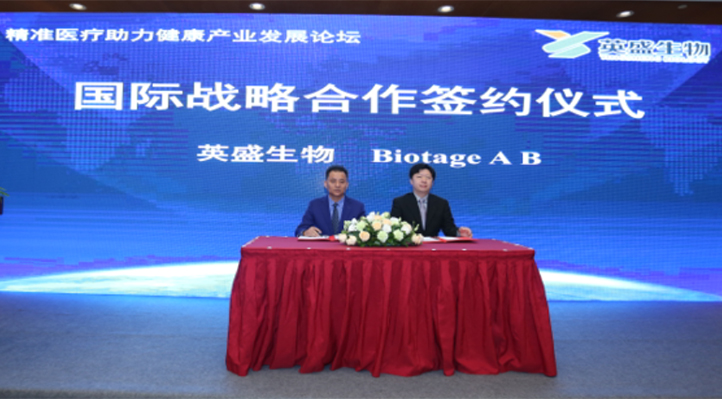 Open the last mile of mass spectrometry
The fully automatic multi-function sample pretreatment analysis system jointly developed by Yingsheng Bio and Biotage has six advantages: 1. Fully automatic sample preparation: pretreatment, activation, balance, sample loading, cleaning and elution integration; Multi-functional sample processing: solid phase extraction / solid-liquid extraction / dephosphorylation / protein precipitation; 3, dual-mode design: support 96-well plate and small column, can handle a 96-well plate in 30 minutes; 4, small size, built-in The exhaust system can be placed on the test bench; 5, positive pressure treatment, precise flow control, good repeatability; 6, liquid level ultrasonic detection, better pipetting accuracy and accuracy. The clinical application of the fully automatic multi-function sample pre-processing analysis system can solve the bottleneck restricting the accurate analysis of mass spectrometry and promote the automation, process, intelligence and standardization of clinical mass spectrometry.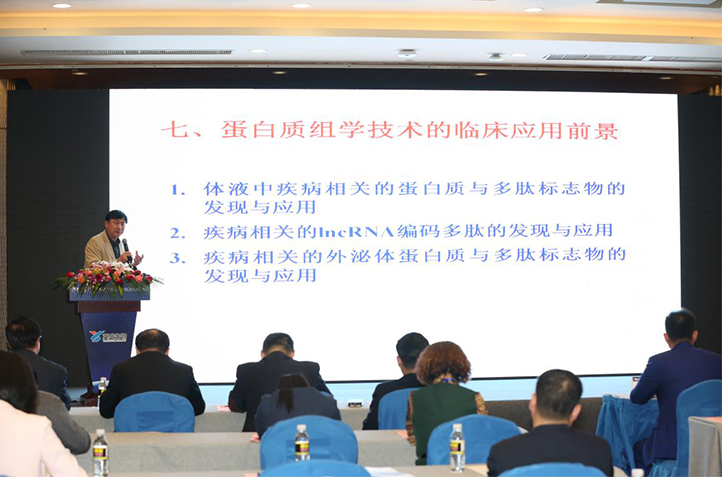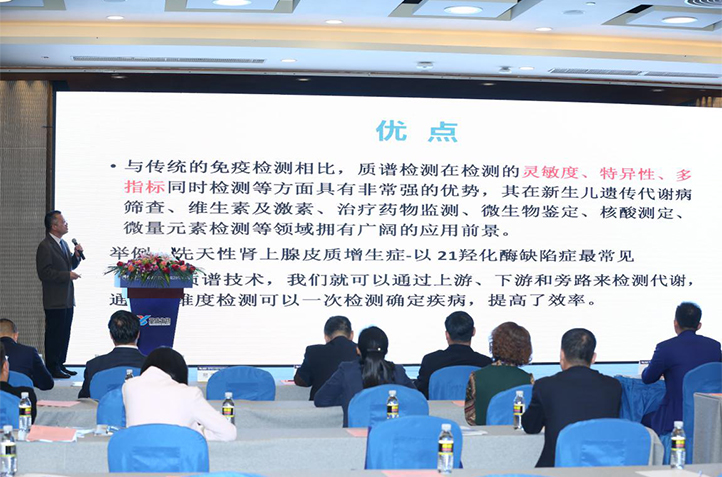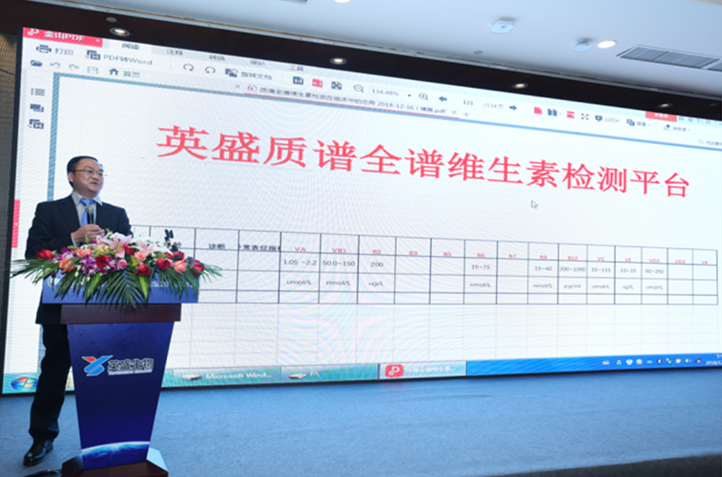 Precision medicine, mass spectrometry first

The forum also invited industry giants in the field of mass spectrometry technology development and clinical application, bringing cutting-edge and wonderful academic reports. Professor Yang Fuquan from the Institute of Biophysics, Chinese Academy of Sciences, Professor Peng Yongzheng from Zhujiang Hospital of Southern Medical University, and Jiang Jianhui from Guangdong Maternal and Child Health Hospital respectively, "Proteomics Technology and Its Application in Life Science Research", "Application of Tandem Mass Spectrometry in Clinical Practice" "The clinical application of full-spectrum vitamins based on tandem mass spectrometry technology platform" brings new ideas and new heights to the development and clinical application of mass spectrometry technology platform. As an important technical support carrier for precision medical implementation, mass spectrometry will become a clinical laboratory medicine. The new direction of development.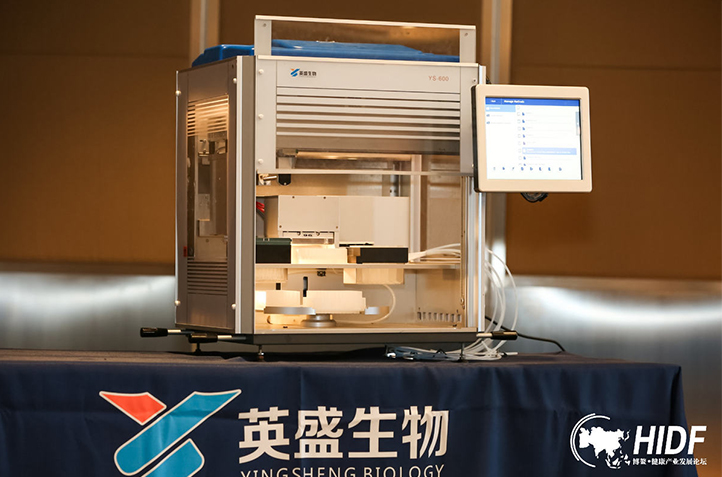 In addition, Yingsheng Biotech has released a new product based on mass spectrometry technology platform and gene technology platform, high-throughput automatic sample preparation system (YS-600), inductively coupled plasma mass spectrometry detection system (YS EXT 8600 MD), folic acid Metabolic capacity test kits, etc.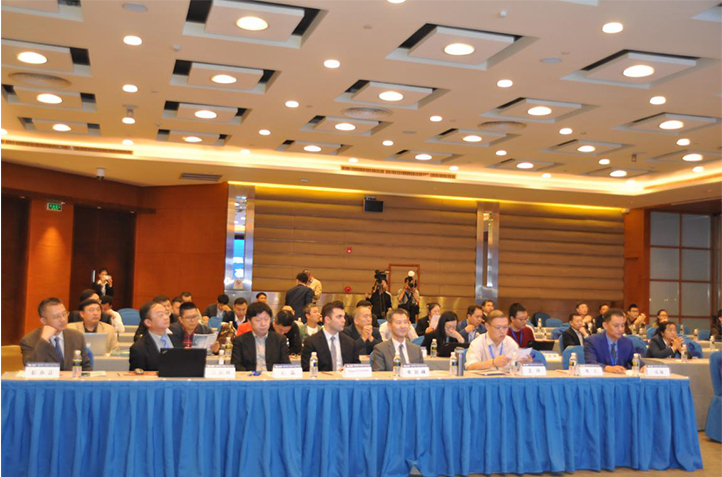 Before and after, high marriage, new pattern of mass spectrometry industry
Thermo Fisher is a global leader in the manufacture of life science instruments, focusing on ICP-MS equipment manufacturing for more than 30 years. Sweden Biotage is an international life sciences company and a global leader in fully automated multi-sample separation technology. As a leader in the development and service of clinical mass spectrometry and genetic testing technology, Yingsheng Bio has focused on clinical mass spectrometry technology and services for more than 10 years. Yingsheng Biotech cooperates with Thermo Fisher and Sweden Biotage International Strategy, and works hand in hand with upstream and downstream superior units to create a one-stop solution for China's clinical mass spectrometry automation, process, intelligent and standardization, helping China's health industry to quickly development of.